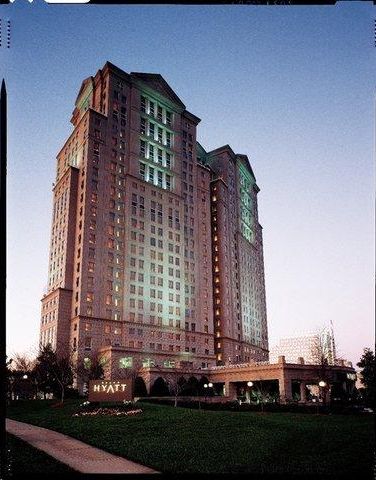 Grand Hyatt Atlanta
Grand Hyatt Atlanta is located in the center of the best shopping, dining and entertainment in Buckhead. The hotel features and interior corridor, 21 suites, 439 guestrooms, family rooms, a convention center, meeting rooms, business center, fitness center, swimming pool, complimentary transportation (within two miles). Guests dine at Cassis Restaurant, Onyx at the Grand with views of a Japanese Zen Garden, or Onyx at the Grand Coffee Bar.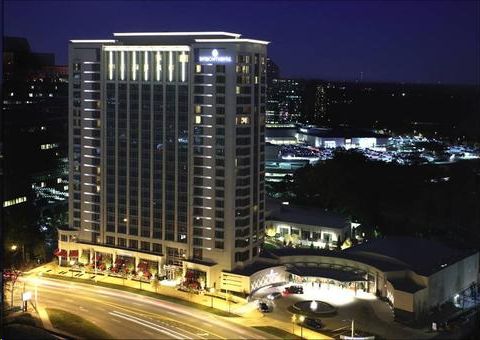 Intercontinental Buckhead
InterContinental Buckhead mixes international flair with Southern hospitality. Guests are served by a multilingual staff and dine at Southern Art, a contemporary southern-inspired restaurant, features an artisan ham bar and a vintage pie table or at Bourban Bar that offers craft America whiskeys. Premium complimentary Southern hospitality includes contintental or buffet breakfast, cocktail hour, drinks, lunch and dinner snacks. Services include Spa InterContinental Wellness Spa and Fitness Club, guestrooms with a PC, high speed Internet access, analog dial up and wireless data connection, and business services that include a private limo. This luxury hotel is located within walking distance of Lenox Mall. Nearby attractions include Phipps Plaza.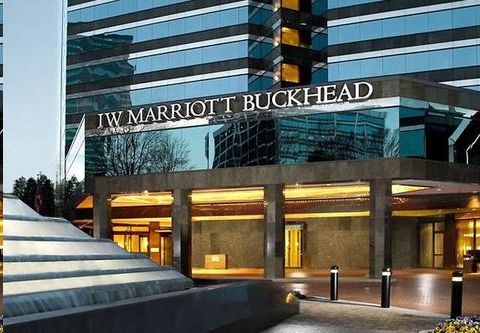 JW Marriott Buckhead
JW Marriott Atlanta Buckhead is a sophisticated grandeur luxury hotel with contemporary expressions of timeless elegance. It features 371 exquisitely decorated luxury hotel rooms. Guests dine at Nox Creek Southern Grill serving classic American cuisine with a southern twist or at Nox Creek Lounge. Guests also enjoy JW Marriott Fitness Center, an indoor swimming pool, whirlpool, sauna. This hotel is well suited for breathtaking wedding ceremonies or modern corporate events. Features include family rooms, meeting rooms, business center, and a convention center. This luxury hotel is connected to Lenox Square Mall and is only a block away from the prestigious Phipps Plaza.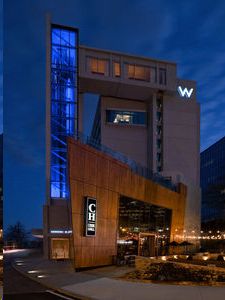 W Hotel Buckhead
W Hotel Atlanta Buckhead welcomes guests to modern luxury with Southern charm. It features 291 guestrooms, cozy living room, techno-art on an exterior screen, water walls, Penthouse Level Gerber Group Bar Whiskey Blue, world-class dining, fitness center, swimming pool, meeting rooms, business center and dry cleaning.